EXCITING NEWS!
Callisto Media asked my daughter and me
to write an activity book for ages 4-6!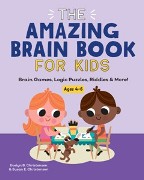 The Amazing Brain Book for Kids
is now available!
ALSO
The Twelve Days of Christmas in Kentucky
is available as a board book for preschoolers.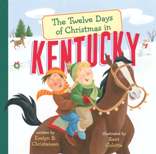 The picture book was chosen to represent KY at
the 2017 National Book Festival in Washington.




My Teachers Pay Teachers "store" is open!

Please check it out. Lots of digital puzzle books like these at great prices! Non-teachers can use the site.




I'm also celebrating that my number
of publications (books and games) have
topped 50 and my total books sold
have topped half a million!


I'm delighted you've come to my website! Hope you enjoy the puzzles, activities, and articles as well as the info about my books.

WRITERS--If you write for the education market, I have a list of Educational Publishers for you. If you write for children's magazines, check out this page.

My non-writing goal as an author is to help other authors achieve their publishing dreams.

My writing goal is to make learning fun!


Developing materials that help children enjoy learning and that help make the teacher's job easier is one of my greatest delights.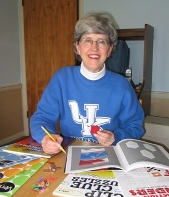 I hope you have fun with my creations! The levels of the books range in difficulty from pre-school to adult.



Evelyn B. Christensen
Author and Puzzle Creator



Inchimals won a
Teachers' Choice Award,
a Creative Child Award,
and a NAPPA Award




Aba-Conundrums won a
Parents' Choice Award
and a Creative Child Award



What Else is New?

Where I'll be when.


Every week I post new puzzles and activities for you.

November 6
Signing books at the KY Book Festival, 10-5:00, JoBeth, Lexington.

October
My poem "Wealth" is in Kentucky Humanities magazine.

July 17
At the Homegrown Authors booth at Lexington Farmers Market, 9-noon.

November 1
My website is recommended in Anita Amin's article on the 12 x 12 blog.

October 22
My website is recommended in Nancy Sanders's blog article.

October
My website is recommended in Children's Book Insider, p. 5, in an article on writing NF for the education market.

August 14
Kate Carroll interviewed me for Song of Six Pens blog. Please stop by.

March 14-15 (canceled)
At KY Crafted Market, 10-6 Sat. & 10-4 Sun., KY Horse Park, Lexington.

December 14
Sharing my books in Hazard, KY, 12-1:00 for "Christmas in a Small Town" event.

November
I have puzzles in Fun For Kidz and Pockets. My website is recommended in Children's Book Insider, p. 8.

October 19
Shared my books at the Anderson Library Book Fest, Lawrenceburg, 10-2:00.

June 25
My books displayed at the LINK conference at the Hyatt, Lexington, 8-2:00.

May
See my puzzles in Pockets, CHill Kids, and Fun For Kidz.

April
I have a poem, "Easter Butterflies," in Highlights.





Privacy Policy